Roll over image to zoom in
Description
This kit includes everything needed to delete AFM/DOD (Active Fuel Management) from 2007-2009 GM 5.3L engines.  2010 and later years will require a VVT delete kit to install.  Contact us for more info.

Kit Includes:
-Truck Torque "Towing" Camshaft (Specs: 202/202 .511/.511 111+1)
-Lifters
-Lifter Guides
-Complete head gasket set w/ MLS head gaskets
-Complete head bolt set
-Front timing cover gasket set
-GM brand non-AFM/DOD valley plate
-GM brand crankshaft bolt
Camshaft
The torque grind is a popular choice for those looking to delete DOD/AFM, or just add some pep to your trucks step. With great power gains and OEM driving characteristics, this camshaft works well with stock converters. 

The dyno test below was conducted on a stock 5.3 with a truck intake, valve spring upgrade, and longtube headers. Stock cam VS our cam.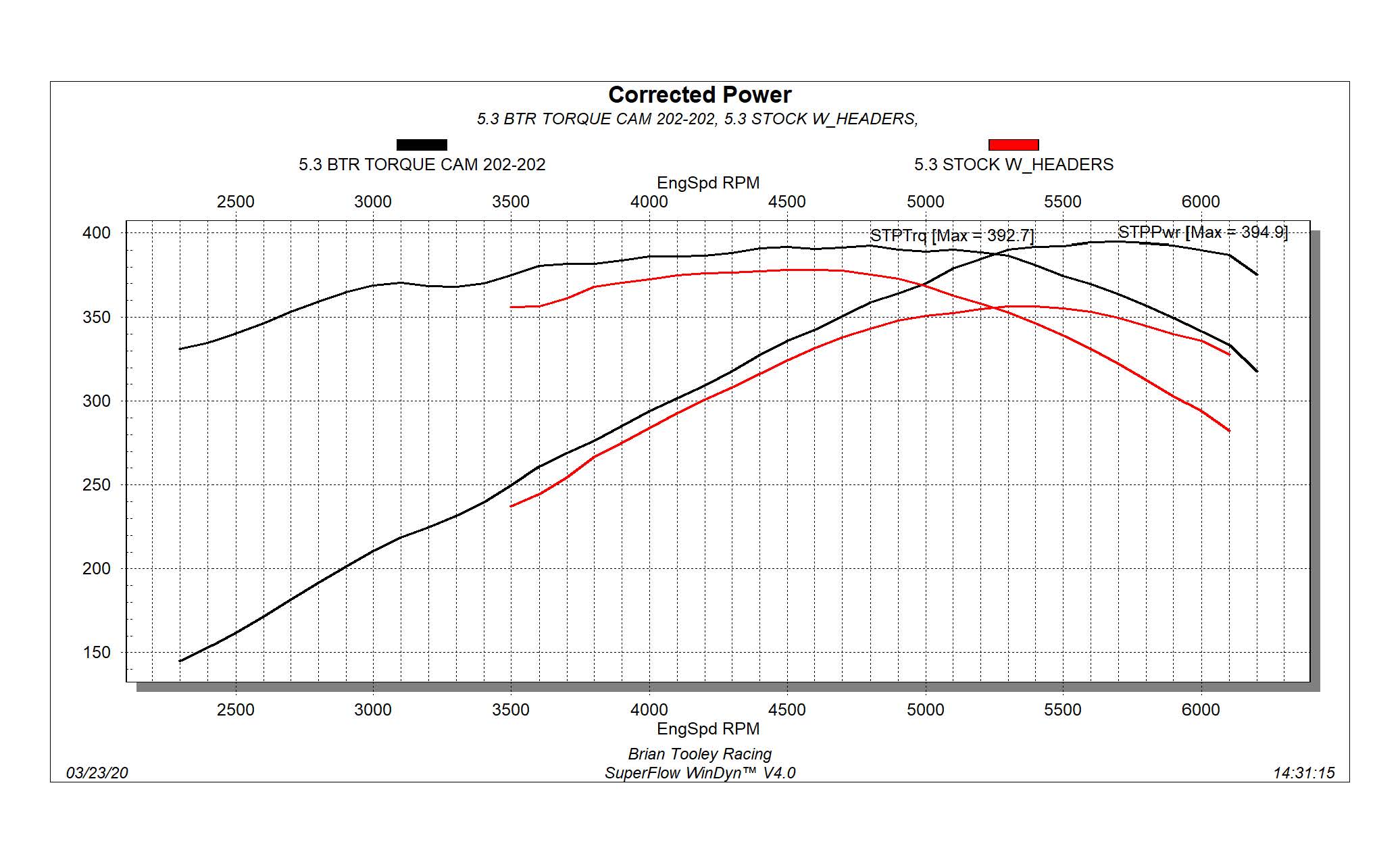 Payment & Security
Your payment information is processed securely. We do not store credit card details nor have access to your credit card information.